Pyramid Environmental Services - Ventilation Basingstoke
At Pyramid Environmental Services Limited we have distinguished ourselves as more than simply air conditioning installers. We pride ourselves on our longevity, having been supplying commercial heating & ventilation services, clean room design and construction for over 30 years, and our constantly high quality standard of work. We also know the importance of good customer service and strive to exceed expectations with our work.
Working with some of the most important companies in the UK on projects such as heating, chemical extraction and ventilation in Southampton, Bournemouth and Basingstoke. We cater to every niche of the installation cycle of our projects and work with our customers throughout to achieve an outstanding finish and ISO9001 compliance.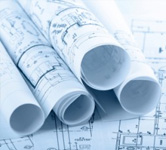 Engineering Services in Southampton and Bournemouth
Approved by Mitsubishi Electric, we specialise in ventilation and heating services, improving air flow and ensuring that your office or workplace is in the best possible condition. Improving air flow also helps prevent condensation and damp: two of the main causes of repairs in buildings. For these larger projects, we also offer an advice and design service to ensure a professional result, to our customers in Basingstoke, Bournemouth and Southampton.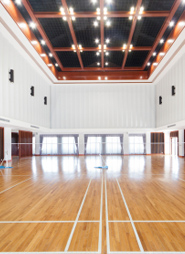 Project Management
We offer a turn-key service; working with architects, planning officials and developers to design and fit the most efficient systems and environmental solutions to industrial buildings, factories and offices. This service takes the stress and worry out of even the most complicated build.
Through each step of your project we will assist and advise to ensure a perfect finish - on time and on budget - with the supervision of our professional and experienced team, management of your project is completed to the highest ISO 9001 standards.
We have over 30 years' experience providing building services for Office buildings, Factories, Hotels, Retail outlets, Warehouses, Pharmaceutical plants, Apartment buildings, Restaurants, Cinemas, Nightclubs.

Ecodan from Mitsubishi
We are proud suppliers of Ecodan and a Mitsubishi partner. Please use the link provided to view Mitsubishi's real-time information feeds on the benefits of houses fitted with Ecodan.
"Over the last few years Mitsubishi Electric has been recording real world performance data on the Ecodan air source heat pump. The Ecodan units listed on this performance website have been installed in typical domestic dwellings."
Reduce your Energy Bills with Heat Pumps
No matter the size of your house, Ecodan Heat Pumps can benefit you. Offering a significant increase in heating efficiency throughout your home, as well as lowering CO2 emissions. Pyramid Environmental Services are approved installers of Ecodan Heat Pump systems.
Case Studies
Please click the images below to view larger versions of our recent work.